Three short archive collage films commissioned by Yle kulttuuri ja viihde "Oi maamme!" project , as part of Finland's celebration of 100 years of independence.
Sad Song of the Hard-Edge Transition Wipe Markers (Teräväreunaisten siirtymämerkkien surullinen laulu) b&w, dur. 3'21"
Early 1950s newsreel laboratory marker films used for indicating effects like wipes, dissolves and fade-outs in the work print, now freed from their utilitarian practice.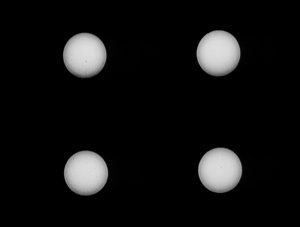 Delay of Game (Pelin viivyttäminen) anaglyph 3D, col, dur. 5'04"
Nocturnal outdoor ice-hockey match revisited. On Thursday, January 14th, 1954 the weather in Helsinki was mild, only minus two degrees centigrade.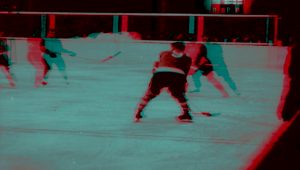 Branches (Oksat) anaglyph 3D, col, dur. 6'07"
Helsinki in four shots, four locations, accompanied by four tape loops.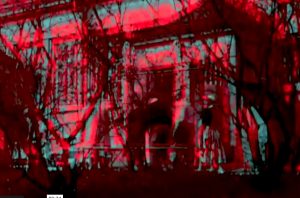 Producer: Minna Lindroos / Yle kulttuuri ja viihde
Commissioner: Harto Hänninen
Sound design: Olli Huhtanen
Director, editor, music: Mika Taanila
Co-script for Branches: Jussi Eerola
DCPs: Teijo Pellinen / Kinokki
Supported by AVEK / Tuuli Penttinen-Lampisuo